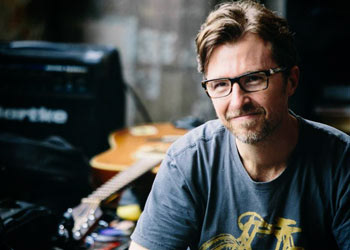 Are you left-brain or right-brain dominant?  I'm both.  
Right-brain dominant people are intuitive, subjective, in-the-moment artists.  The sound of the guitar, the lights on the stage, the excitement of the crowd, and the electricity in the air.  These are the key elements of a great concert and the inspiration for my event photography.  My style is loose, bold, clean, and timeless.  My images take you to the front row at the show - whether you were there or not.

On the other hand, left-brain individuals are highly technical, calculated, and methodical.  Meticulous attention to detail combined with quick turn around is crucial.  From lighting to composition, I make sure the images I deliver are second to none.  It doesn't matter if I'm capturing a multi-million dollar residence or the new menu items at the hot new restaurant down the street.  I'll make sure your images are delivered on time and ready to take your business to the next level. 

My name is Jay Simon and I am the chief pixel-pusher at Ten Ten Creative.  Every great image tells a story.  Let me help you tell your story.  For booking and general inquiries, please contact me
here
.
...jay
Ten Ten Creative is fully insured and will provide insurance certificates upon request.